Wow, I had to make a card for next week and was hopping around blogsville in need of some kind of inspiration as I need it every now and again! LOL!! Nearly daily.
When I came upon a lovely challenge that I like to check in on from time to time
I Love Love Love the challenge this week, you have to choose a birthstone.
Well I know I have a few cards to make for August and I liked the peridot colouring for this card,
so thought I would play along, please pop over and check out the DT cards for inspiration they are lovely.
Still not got my card for next week done there though have I, oops maybe tomorrow. X
Anyhow here's my card.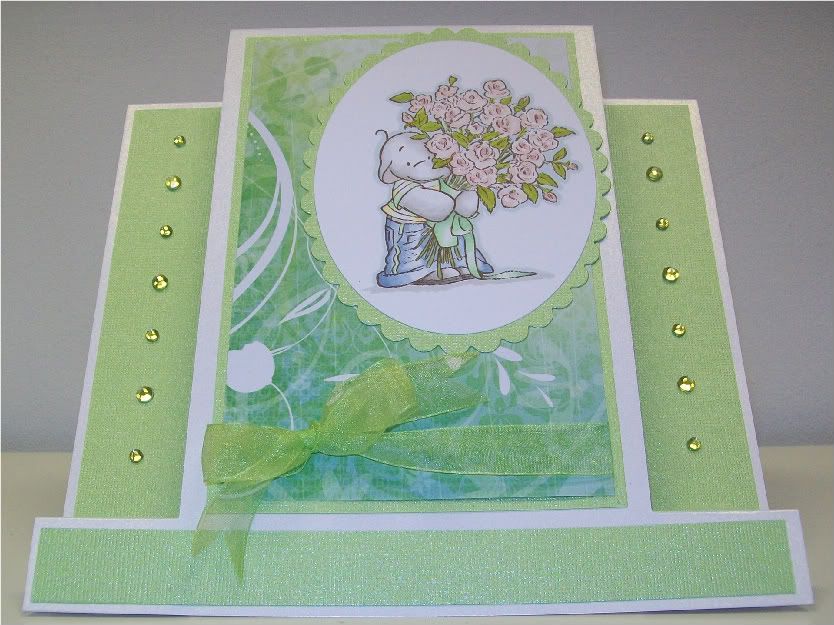 Image: Humphrey from Crafters Companion
Nesties used for the oval die cuts
Kaiser paper, bazzil bling, ribbon and gems,
coloured with promarkers this time.
hugs
Tracy xxx